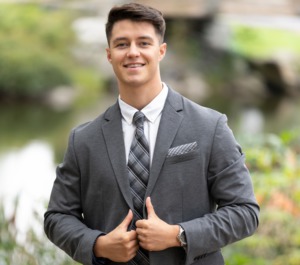 Growing up in an entrepreneurial setting, Zack quickly became aware of his unique skill set at an early age. Zack's passion for building long-lasting relationships, his integrity, along with his strong work ethic are just some of the values that set him apart in the real estate industry. As a member of the Sunapee Region Board of Realtors, Zack is committed to diligently assisting buyers and sellers in the purchase or sale of their greatest asset. Zack is keen on under promising and over-delivering when it comes to satisfying his client's needs.
As a New Hampshire native, living in the Lake Sunapee region, and a graduate from Sunapee High School, Zack has been fortunate to experience first-hand the true beauty of the state we call home. His connections and background in the field of high-end residential construction give him a plethora of knowledge and resources. These are greatly advantageous to both him and his clients in the process of finding one's ideal home.
Zack is deeply rooted in fitness and nutrition with a background as an ACE Fitness Nutrition Specialist. He also is a competitor in men's physique and teen physique natural bodybuilding. Zack's love for fitness and nutrition keeps him disciplined and motivated in all aspects of his life. It has also given him an outlet to positively impact others lives.
As a proud member of the Dolan Real Estate team, Zack is eager to answer any questions you have regarding the rapidly growing real estate market.