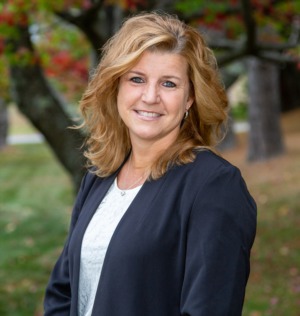 Trina Dawson is a native of New Hampshire and loves all that it has to offer.  Building a new home four years ago brought her from the Lakes Region to the beautiful New London/Sunapee area to raise her family with her husband. 
With a great deal of knowledge of the New London and Sunapee areas, Trina is ready to help with your home buying and selling needs. As a proud member of the Dolan Real Estate family, Trina carries the values of hard work, integrity, and outstanding client service into everything she does.
Trina combines her love for the real estate industry with her love for working with others. Her biggest asset is her ability to build, grow and maintain relationships with her clients. 
Before working in real estate, Trina worked in the banking and healthcare industries and has exceptional customer service skills. Her desire to help others along with her love for the market keeps her motivated to work as an agent for her clients. As your Realtor, Trina will be an advocate for you whether you are buying or selling. Your needs and priorities will be valued and she will work hard to make the process of buying and selling as smooth as possible.
Working on a team with other valued agents, she has the best experience and assets assisting her. Trina will give you the time and support that is needed in a sometimes stressful situation of home buying or selling.
When Trina isn't making homeownership dreams come true for her clients, she enjoys spending time with her family, boating, traveling, and running. Trina lives in Newbury with her husband and two children.