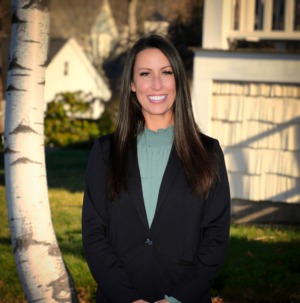 Your Expert Real Estate Agent and Four-Season Enthusiast
Born and raised in the picturesque landscapes of New Hampshire, I have been blessed with the opportunity to enjoy all four seasons to the fullest. As an outdoor enthusiast with a penchant for boating, hiking, skiing, and countless other activities (which inspired my "skisuna" license plate), I have developed a profound connection with the natural beauty and local communities of not just New Hampshire, but also Vermont, Minnesota, Georgia, and Pennsylvania.Throughout my life, I've faced various challenges as I moved from state to state, but one constant remained: the sense of belonging and connection to a community. With a Bachelor's degree in Marketing from Westwood College in Atlanta, Georgia, I've honed my skills in promoting the ultimate dream and showcasing the best aspects of each location I've called home.
My passion for sharing positive experiences and real-life examples of success has enabled me to build deep connections with my clients, guiding them to find their perfect homes. Upon returning to New Hampshire, I knew that I had made the right decision not only for myself but also for my children, as our tight-knit community boasts some of the best school systems in the country.
When it comes to moving, I know that the hardest part is fitting everything into boxes – both literally and metaphorically. That's why I'm here to help you navigate the process with ease, making your real estate experience as seamless as possible. Let's embark on this journey together and find the home that fits you just right.