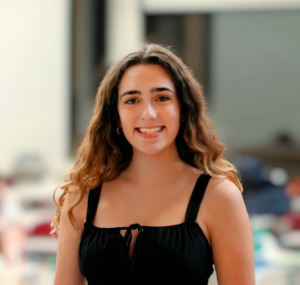 Madison Giberson, Realtor
Your Energetic, and Dedicated Real Estate Agent
Born in Framingham, Massachusetts and raised in the beautiful Sunapee, New Hampshire, I am a proud graduate of Sunapee High School. I currently attend the University of Massachusetts at Amherst, where I am pursuing my bachelor's degree in music education. My free time is filled with playing various musical instruments such as the tuba, piano, and guitar, and I'm the proud music director of the notable a cappella group, Duly Noted, at college.
My love for Sunapee extends beyond its music scene. I enjoy wake surfing on Lake Sunapee and skiing Mount Sunapee, as well as hiking and exploring the great outdoors with friends. This deep connection with my hometown and my passion for the area serve as a driving force in my real estate career.
As your real estate agent, I bring a fun and energetic approach to the home buying and selling process. My unique background in music and education has taught me the importance of dedication, creativity, and attention to detail–skills that I apply to every real estate transaction. I am committed to helping you find the perfect new home or selling your existing property with ease, ensuring that every step of the process is catered to your needs.
With Madison as your agent, you can expect a real estate experience that hits all the right notes!