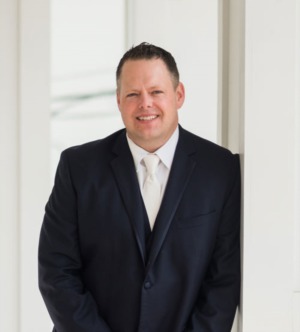 Anthony is a highly experienced managing broker licensed in both New Hampshire and Vermont. He was raised in Worcester, Massachusetts and began his professional career managing restaurants for Back Bay Restaurant Group in Wellesley, MA. In 2011, Anthony moved to Sunapee, NH, and he now resides there with his wife Jessica Dolan and their five children.
Anthony has an impressive educational background that gives him a unique perspective on the real estate industry. He studied e-commerce development and database management in college and pursued graduate studies in the same field. This education gives him an in-depth understanding of today's technology and how it relates to real estate.
Before entering the real estate industry, Anthony worked for Wright Design, where he designed corporate packaging, logos, ads, and websites for many New England companies, including Market Basket, Colgate, Welch's, and BJs Wholesale Club. He also has over twenty years of hospitality experience, fourteen of which were as a restaurant general manager. As a general manager, he managed multiple locations that produced millions in sales annually, allowing him to form strong client/customer relationships and deal with a variety of people.
Anthony is proud of his direct, honest, and customer-focused approach to real estate. He is passionate about the community he represents and eager to share his knowledge and expertise with his clients. Anthony's new age marketing strategies, deep understanding of technological advances, and insight into the local real estate landscape keep him ahead of the curve in today's rapidly evolving real estate environment.
If you're looking to buy or sell real estate in the Sunapee, NH or Vermont area, Anthony is the ideal broker to work with. Give him a call today to learn more about how he can help you achieve your real estate goals.
As a luxury real estate specialist, Anthony has a keen eye for design, architecture, and the finer details that make a property truly exceptional. He has helped numerous clients find and purchase their dream homes, whether they're looking for a waterfront property with stunning views or a stately historic home with unique features.
Whether you're buying or selling a commercial property, looking to invest in luxury real estate, or simply searching for the perfect home in the Sunapee, NH or Vermont area, Anthony has the skills and expertise you need to achieve your goals. Contact him today to learn more about his qualifications and how he can help you succeed in your real estate endeavors.